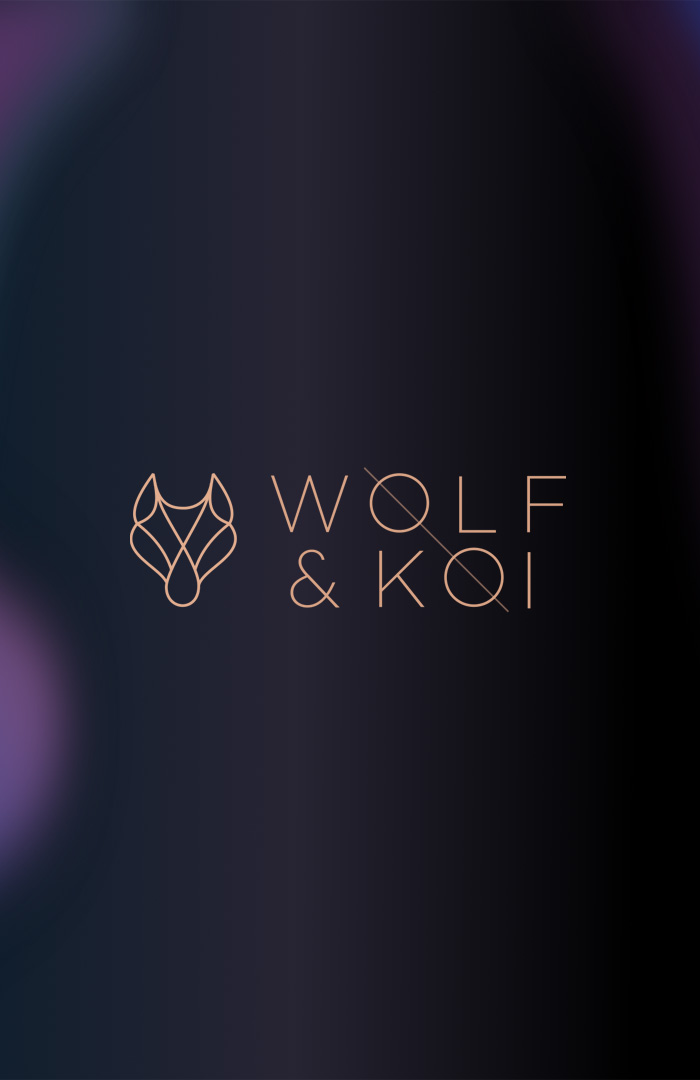 The Challenge
The identity
that Will Stand Out
Wolf and Koi is a small but ambitious interior design studio based in Great Britain. With their group portfolio consisting of premium clients like Apple, Louis Vuitton, Cartier, etc. their business demanded a new and bold visual identity and branding products that will help them stand out from the crowd both in the online and offline environment.
Client
Wolf and Koi
Services
Brand Strategy / Visual Identity / Art Direction / Photography / Tone of Voice / Marketing Materials / Web Design / Web Development
Date
2018 - 2019
Logotype Design
The Answer
Is in Nature
The design drew inspiration from the name of the studio and the biophilia concept.
We wanted to achieve harmony between the two very different symbols: a koi fish – representing the swift, agile and creative mind; and a wolf – representing courage, strength, and health. These two opposing symbols together create a special mind-body connection. However, on a more abstract level of thinking, they also suggest the equilibrium between success, prosperity, and stability – the ultimate harmony that Nature establishes within itself.
The logo design embraces the biophilia concept and the studio's motto that the design should be focused on people, their needs, and their well-being while maintaining the harmony between space and Nature.

Symbol
Construction
Like all living organisms, the design evolved from basic shapes inspired by fish and wolf into a semi-abstract organic form with rich DNA. The design is biomorphic and can represent both animals, or none of them. Natural forms are devoid of unnecessary elements, and so is our design – it is minimalistic, elegant, and visually balanced.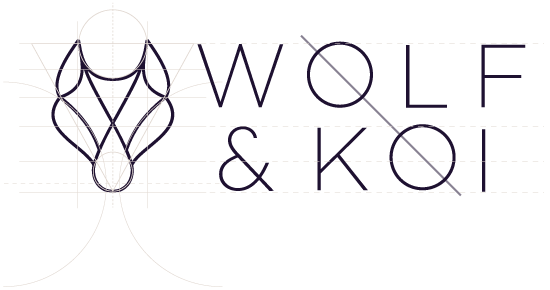 Typography and Color Usage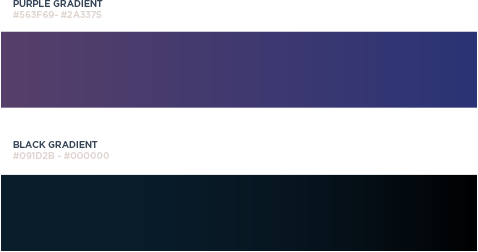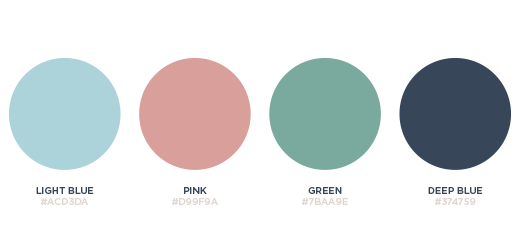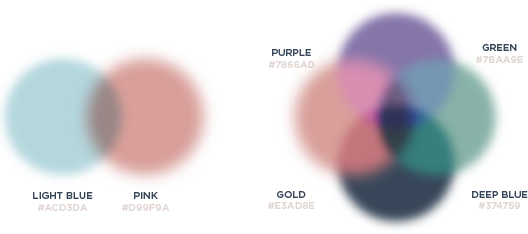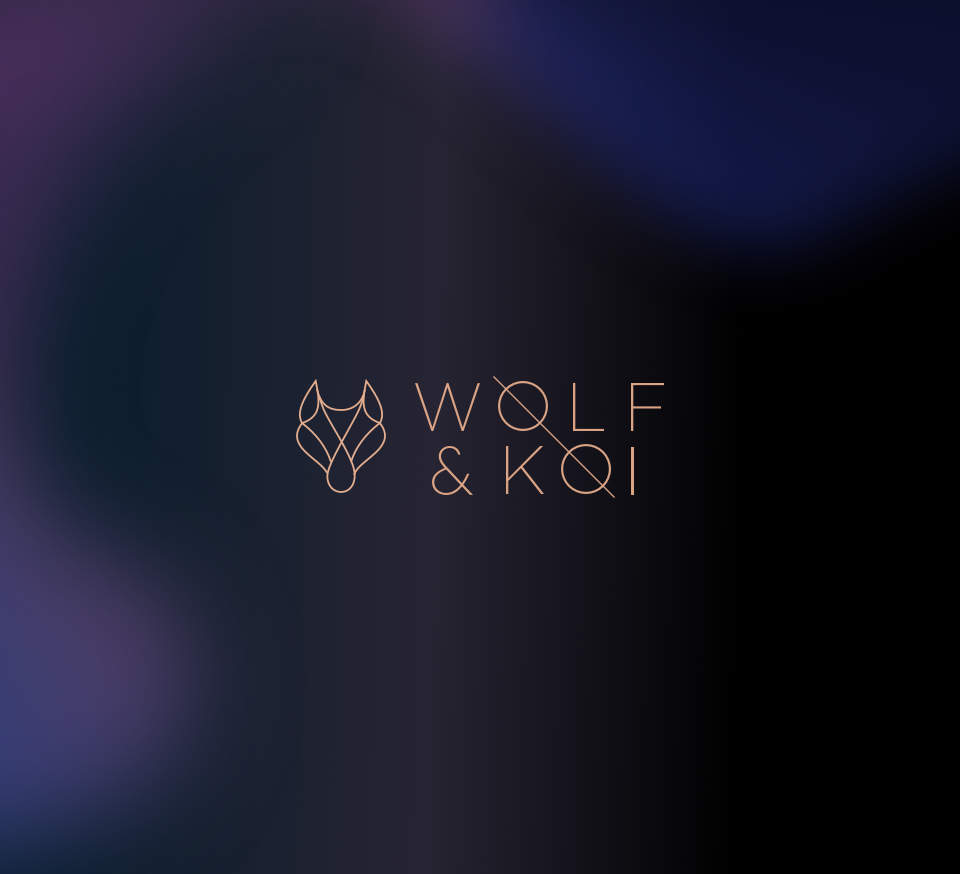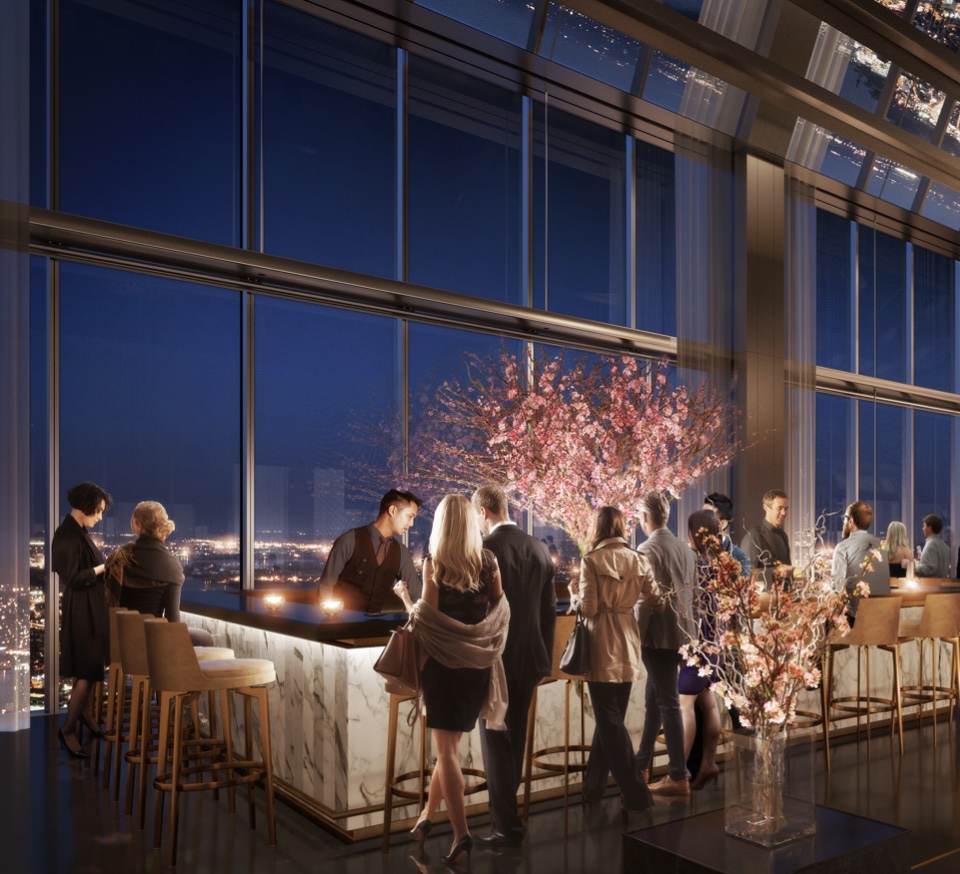 Mood Board
Harmony Being the
Ultimate Principle
Even though Wolf & Koi are a small and young agency, we wanted to add a premium and prestigious touch to their identity, to communicate high quality and determination to excellence present in every project they are commissioned with.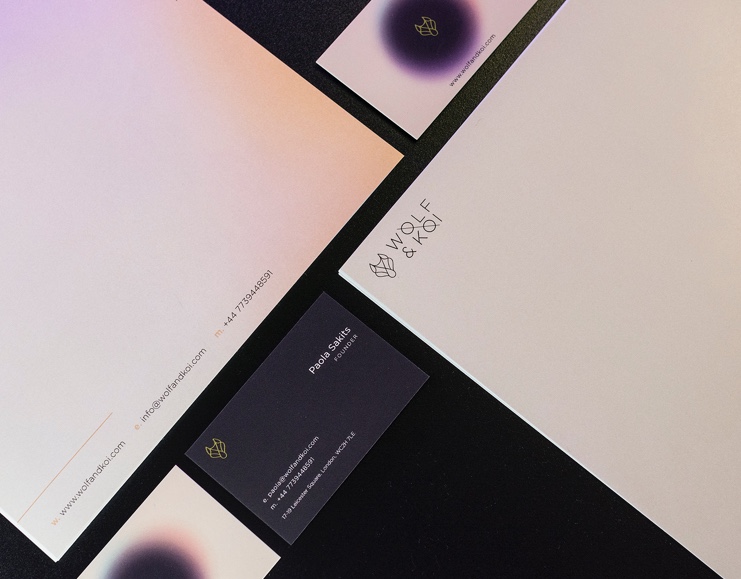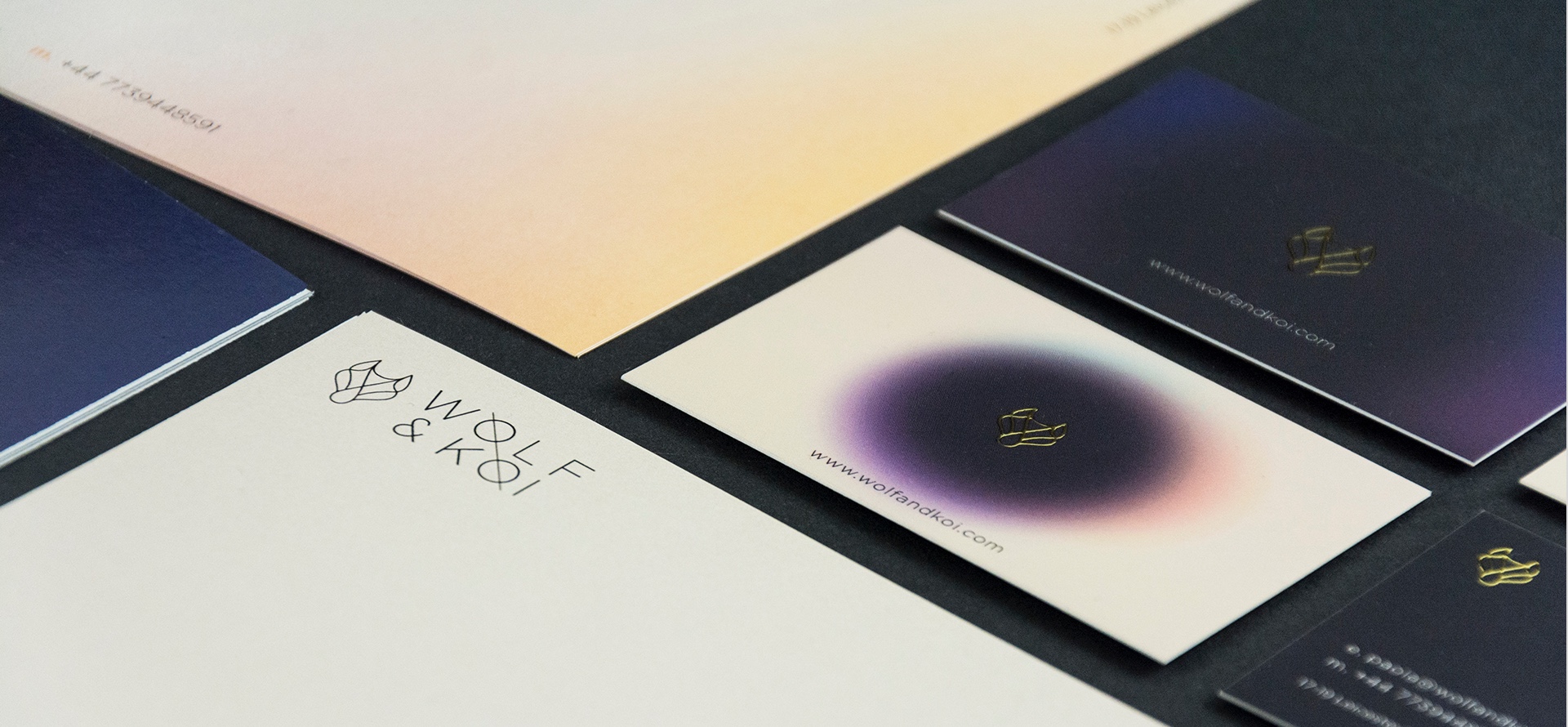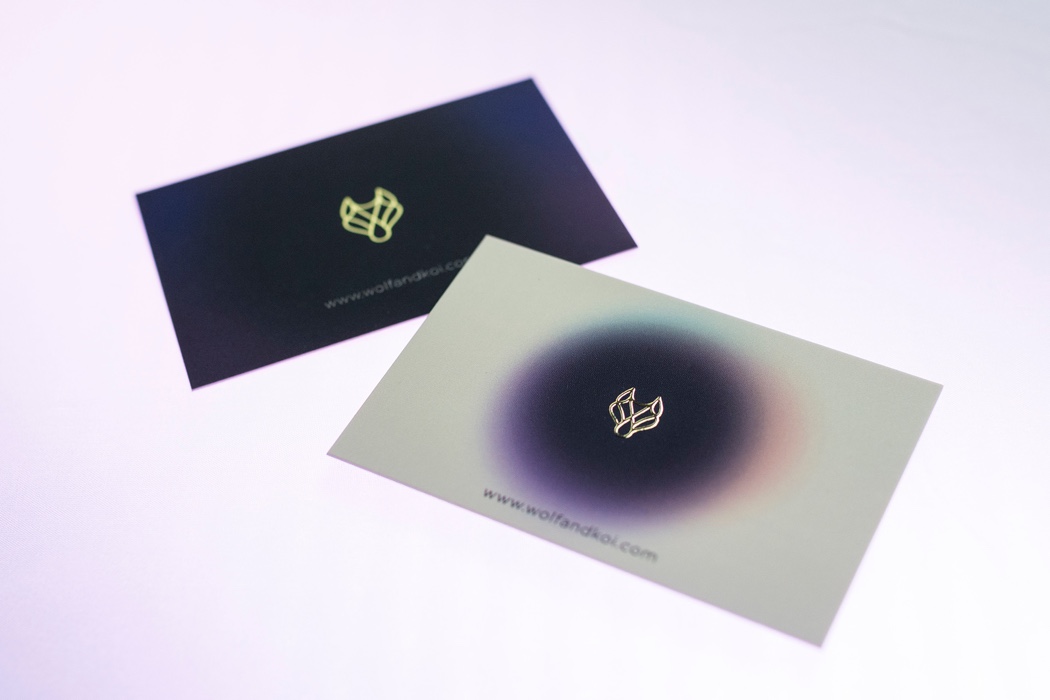 The color palette is restricted to achieve a calming visual effect and highlight the harmony of all graphic elements. In this way, we managed to create a strong visual impact reflected in every item we created, be it of digital or physical Nature.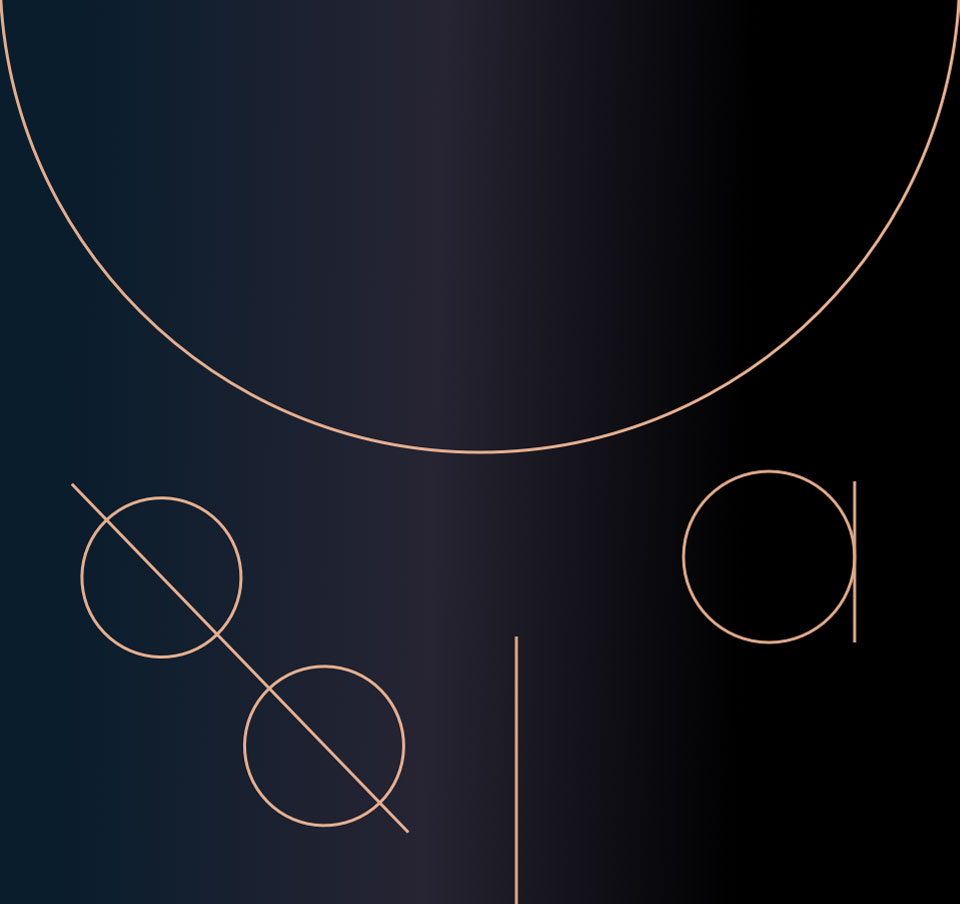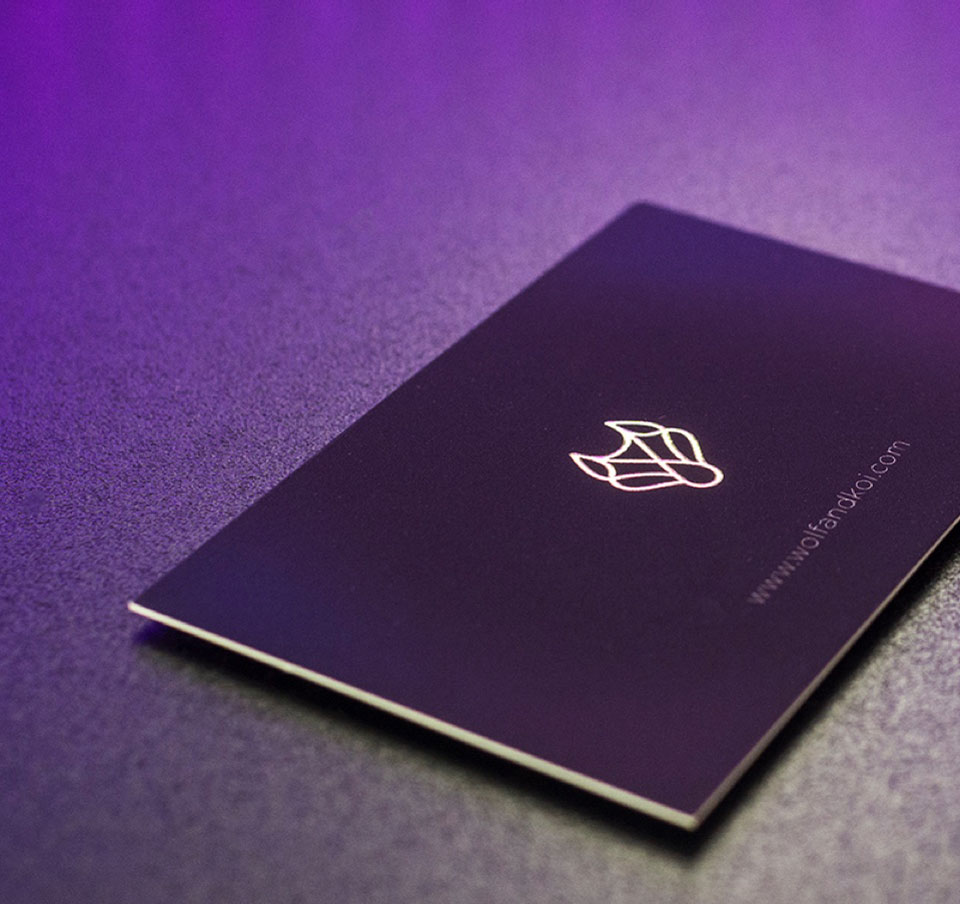 Brand Assets
Photography direction,
copy writing
brand strategy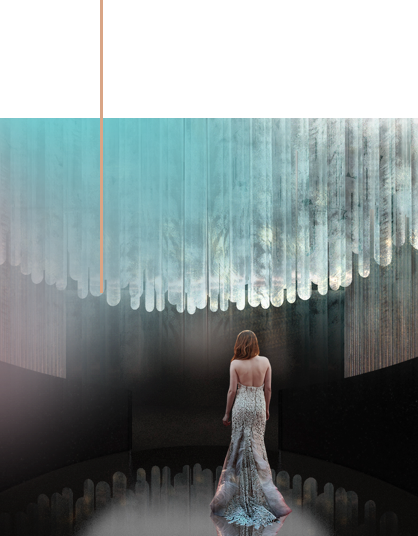 The inspiration for the design was found in biophilia – a unique concept ever-present in the studio's architectural work. Biophilia is a hypothesis that suggests that humans possess a natural tendency to seek connections with Nature and other forms of life. This connection is responsible for the balance between all living beings and the harmony that is clearly visible in Wolf and Koi's interior designers' works.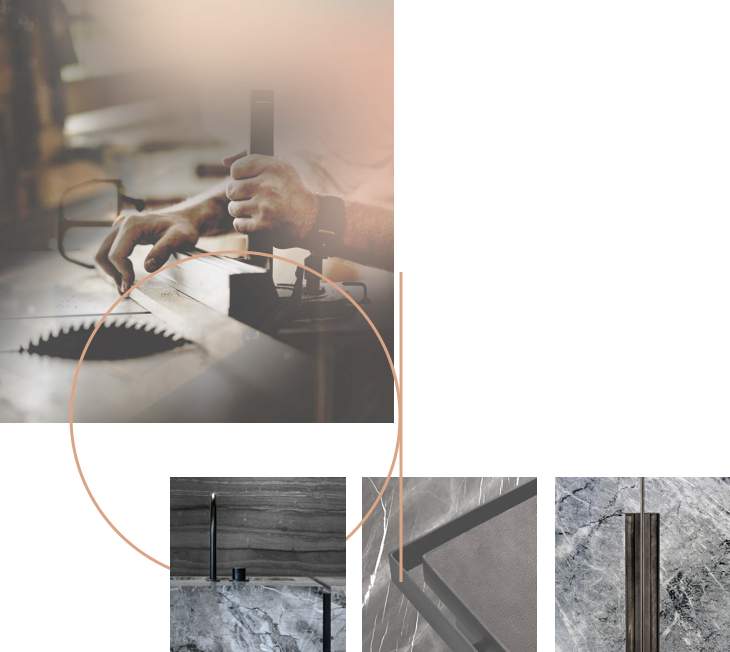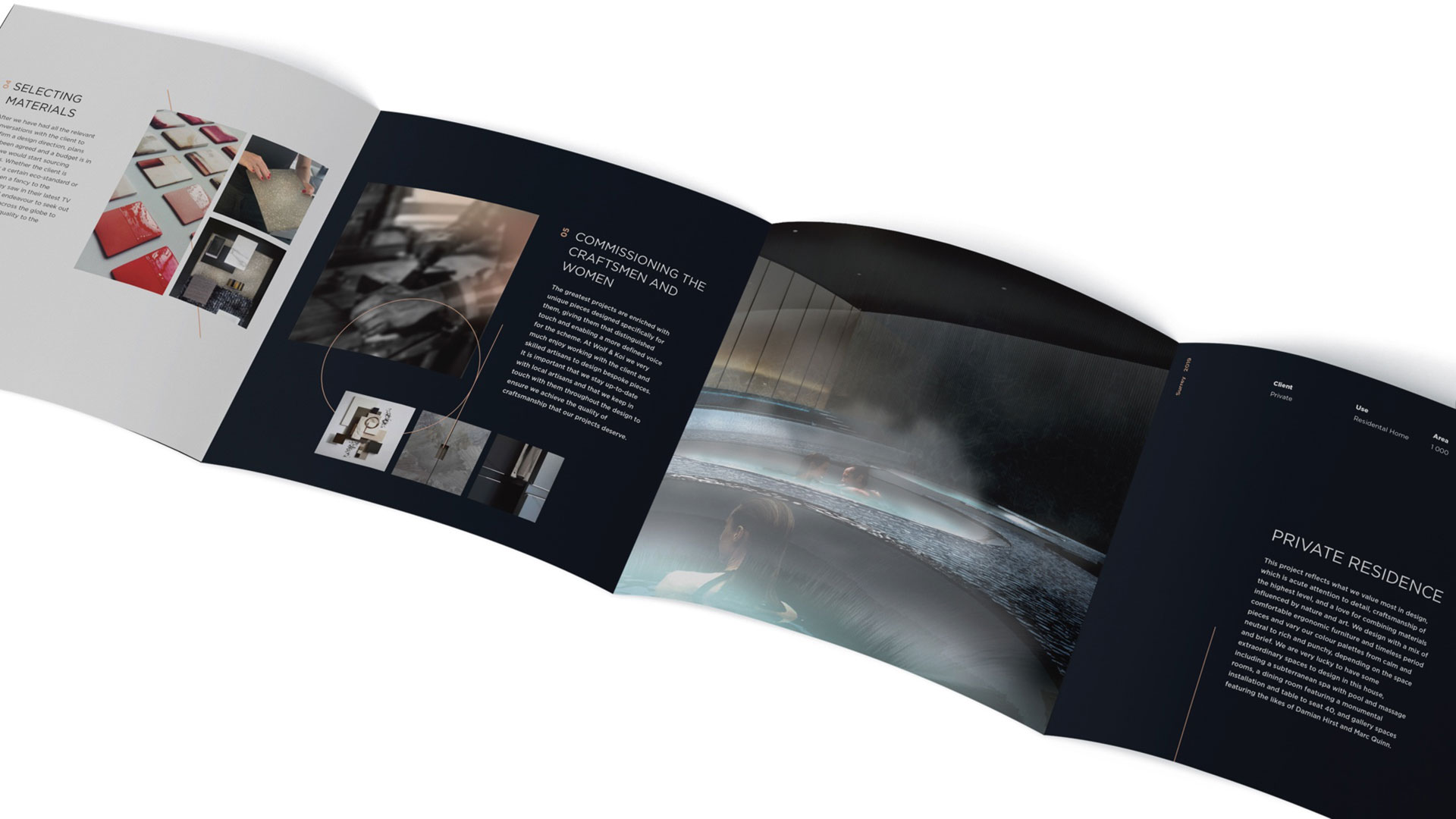 Website
Design and
Development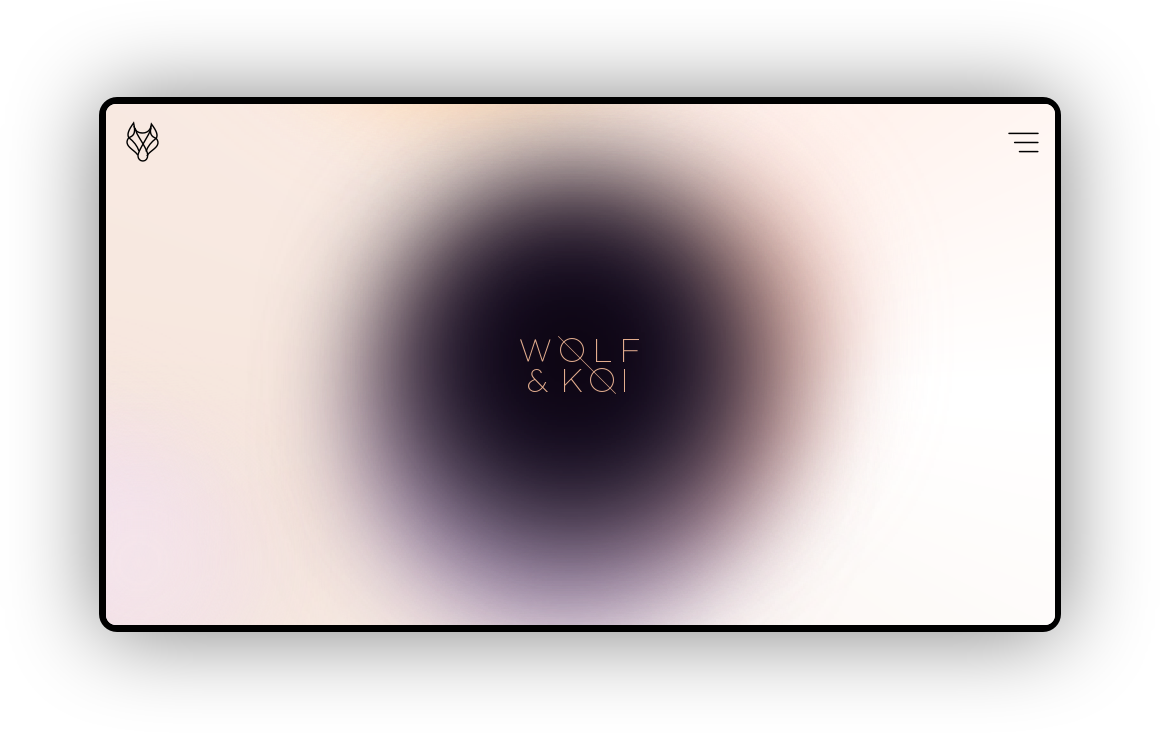 Harmony and Ballance
in All Senses
Wolf and Koi website design is inspired by the biophilia concept with the user experience that enables a smooth flow through the story about the studio, its services, and the creative process that the designers share with their clients.
Website design is responsive so that it can be comfortably navigated from any device.